Advocates for Children in Therapy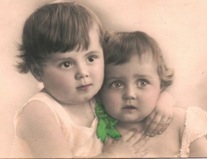 Advocates for Children in Therapy is an educational and public advocacy organization dedicated to halting the dangerous cruelty done to children by Attachment Therapy, its associated "therapeutic parenting" practices, and other unvalidated, pseudoscientific interventions for the unrecognized diagnosis called "Attachment Disorder."
Are you a survivor of Attachment Therapy/Parenting?
You are invited to join a private Facebook site for survivors
Contact us for info: childrenintherapy@gmail.com

NEW: What good therapy looks like!

Professor Cynthia Hartung's psychology graduate students at the University of Wyoming (Laramie) have prepared a number of short YouTube films on evidence-based mental health therapies and parenting methods for a variety of mental health conditions. This is a desperately needed resource when there so many fringe practices offered to the public.


Jean Mercer, PhD Speaks about Attachment Therapy


Recommended: Jean Mercer speaks to Russians about Attachment Therapy which as been exported to their country.


PHOTO: Arkansas Times


"Evidence of Potentially Harmful Psychological Treatments for Children and Adolescents,"
Jean Mercer, Child and Adolescent Social Work Journal, 15 Dec 2016, 1-19.

"Revisiting an Article About Dyadic Developmental Psychotherapy: The Life Cycle of a Woozle,"
by Jean Mercer, Child and Adolescent Social Work Journal, Oct 2015, 32(5):397–404.
** NOTE: In 2016, this paper was reprinted in this journal's special virtual issue dedicated to child welfare.
Abstract: This paper examines a 2006 Child and Adolescent Social Work Journal article (Becker-Weidman in Child Adolescent Social Work J, 23:147–171, 2006a) that purported to show the effectiveness of Dyadic Developmental Psychotherapy (DDP). It is suggested that this claim, based only on weak evidence, has been the"foundation of a "woozle" (Nielsen in Psychol Public Policy Law 20:164–180, 2014), a belief system that persists simply because the original statements have been repeated so often. A history of repetition and republication is traced, and current statements by the UK National Health Service and other sources are presented as evidence that acceptance of DDP began with repetition of the 2006 claims. Suggestions are made for editors and reviewers, who arein a position to prevent the creation of new woozles by carefully examining the claims made in submissions to their journals.

APSAC Position Paper on the Corporal Punishment of Children
The American Professional Society on the Abuse of Children (APSAC) calls for "the elimination of all forms of corporal punishment and physical discipline of children in all environments including in schools and at home. Corporal punishment is herein defined as 'the use of physical force with the intention of causing a child to experience pain, but not injury, for the purpose of correcting or controlling the child's behavior.'" (July 2016)

"Ordinary Child Abuse versus 'Nancy Thomas Methods': What Investigators Should Know,"
by Jean Mercer, PhD, ChildMyths, 25 Jan 2016.

___________________________________________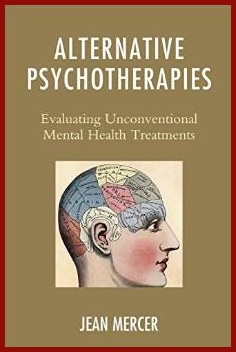 Alternative Psychotherapies: Evaluating Unconventional Mental Health Treatments (2014)
addresses concerns about current and newly-emerging mental health treatments that are considered "unconventional." In a parallel to complementary and alternative medical treatments, alternative psychotherapies lack research support, are at odds with established information about human personality and development, and may actually be harmful. Professionals and students in the helping professions may find such treatments confusing and difficult to differentiate from emerging therapies that have not yet established a foundation of evidence; this is especially problematic if clients propose using unconventional therapies they have found on the Internet. Alternative Psychotherapies examines a series of unconventional treatments in terms of the research supporting them, their theoretical and historical backgrounds, and the potential or documented adverse events that may be associated with them. Therapies for both adults and children are included, and topics range from recovered memory therapies to bodywork to treatments for autism and to special education issues. Alternative psychotherapies frequently share certain historical backgrounds, and psychotherapists can use historical insights as well as an understanding of basic research rules and psychological theory to identify unconventional treatments other than the ones discussed. The book concludes with a discussion of the advantages and disadvantages of greater regulation of alternative therapies, as compared to the current situation in which few mental health interventions are banned or limited by law.


_______________________________________


Note: You will see many charming old photographs of children and families on our website, and also of victims, as a way of reminding us all that Attachment Therapy/Parenting and other pseudoscientific practices can hurt precious individuals. Many thanks to the people who preserved and made these photos available to the public.


CONTACT US: childrenintherapy@gmail.com
https://ww10.soap2day.day/ "Skip Intro" feature is a favorite among users, providing a convenient way to jump right into the heart of the story.